Both protective case and enclosure (with adapter)
PHS 2.5inch silicone hard drive protective case can be read directly when connected with the adapter, and ensures safe and fast transmission.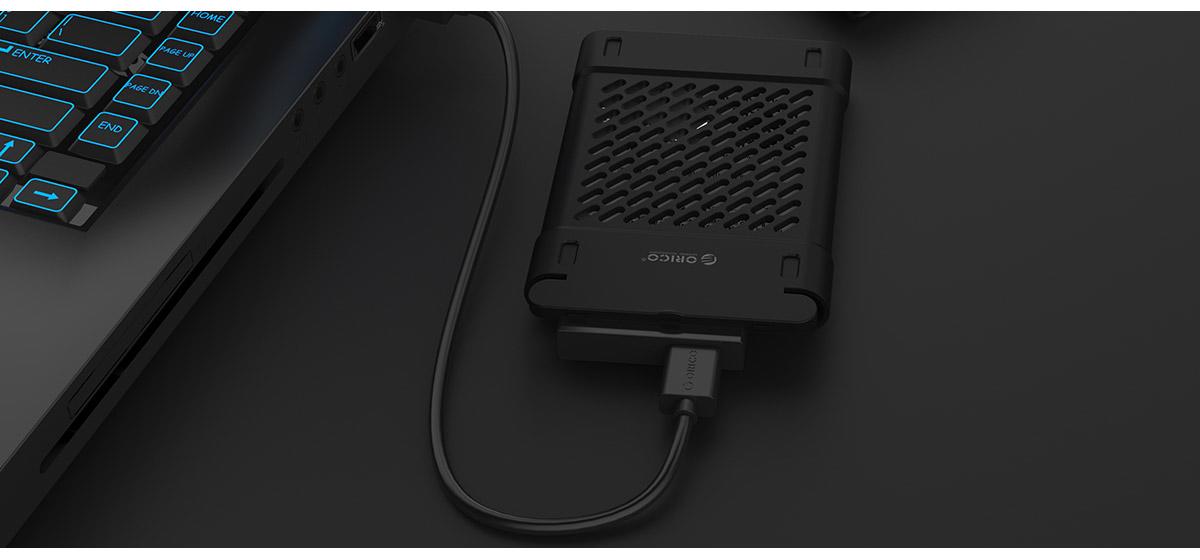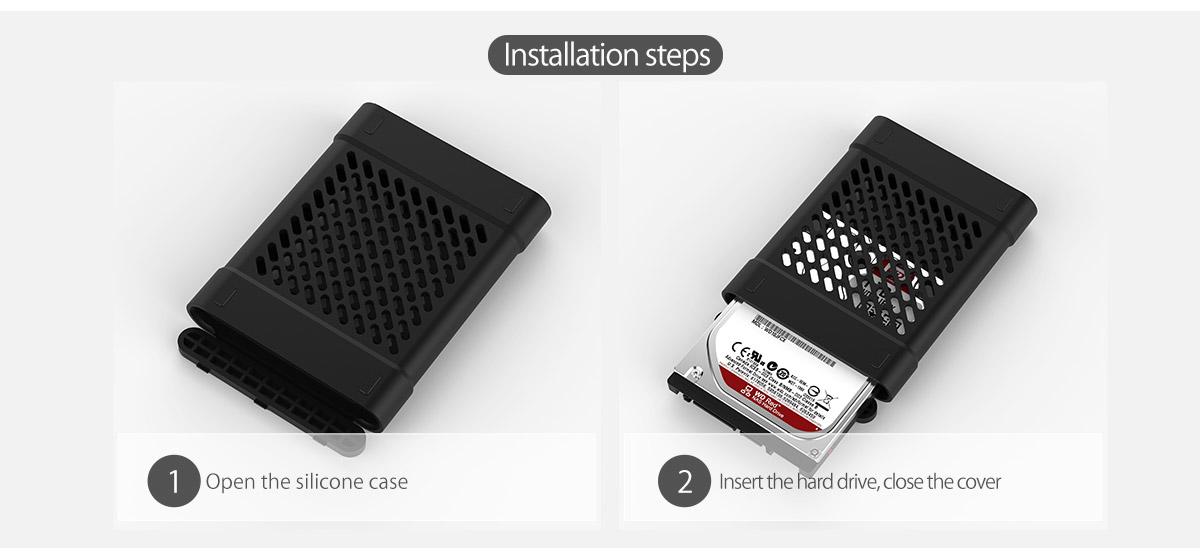 360° All round protection
Shockproof, anti-drop, anti-abrasion, anti-slip, reduce static
Static and shock will damage the valuable hard drives, so the protective ability of the case is very important. PHS-25 silicone hard drive protective case will ensure the safety of your hard drive.
Silicone protective case, safe and comfortable
PHS-25 adopts silicone material, which is with good shockproof performance, lightweight, environmental-friendly, and comfortable.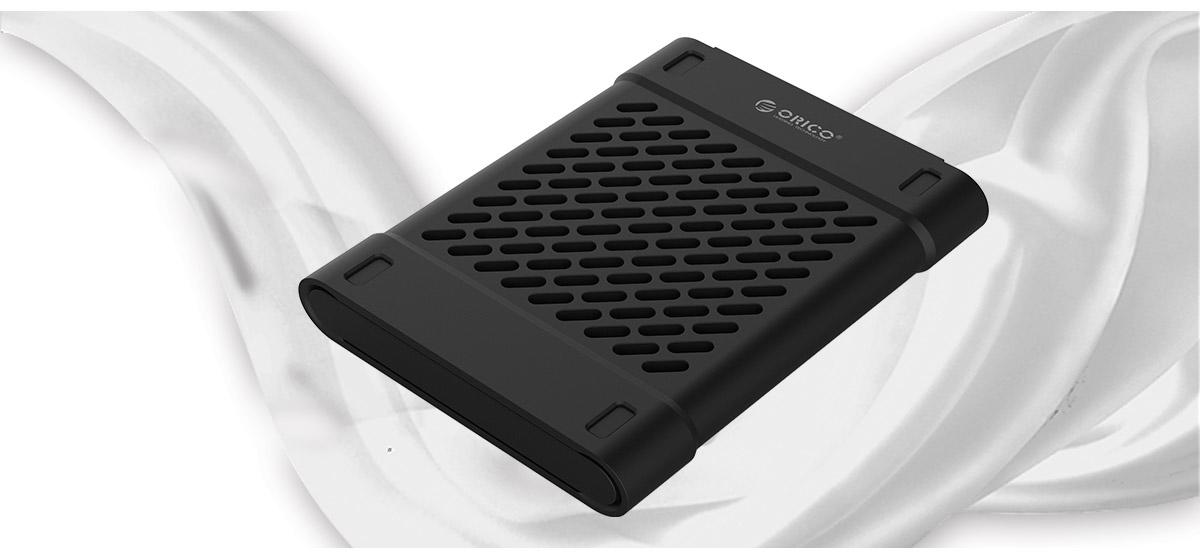 Better heat-dissipation, much safer
Allowing for the heating problem, the case is designed with dissipation holes to better protect your hard drive, prolong the lifespan.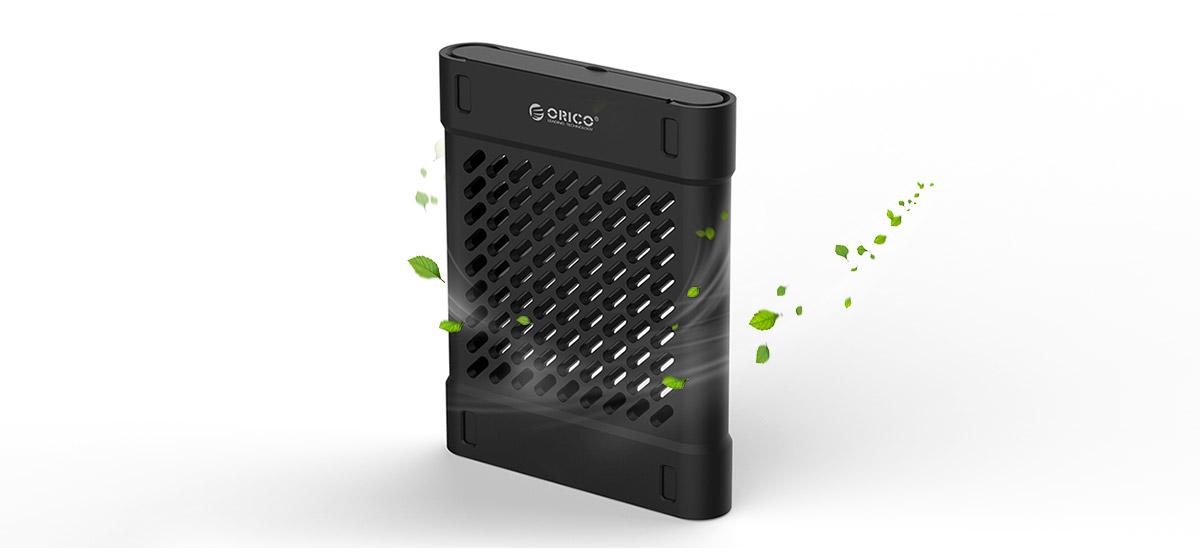 Large capacity
Adopts high-elastic silicone material, suitable for 2.5inch hard drive with various thickness.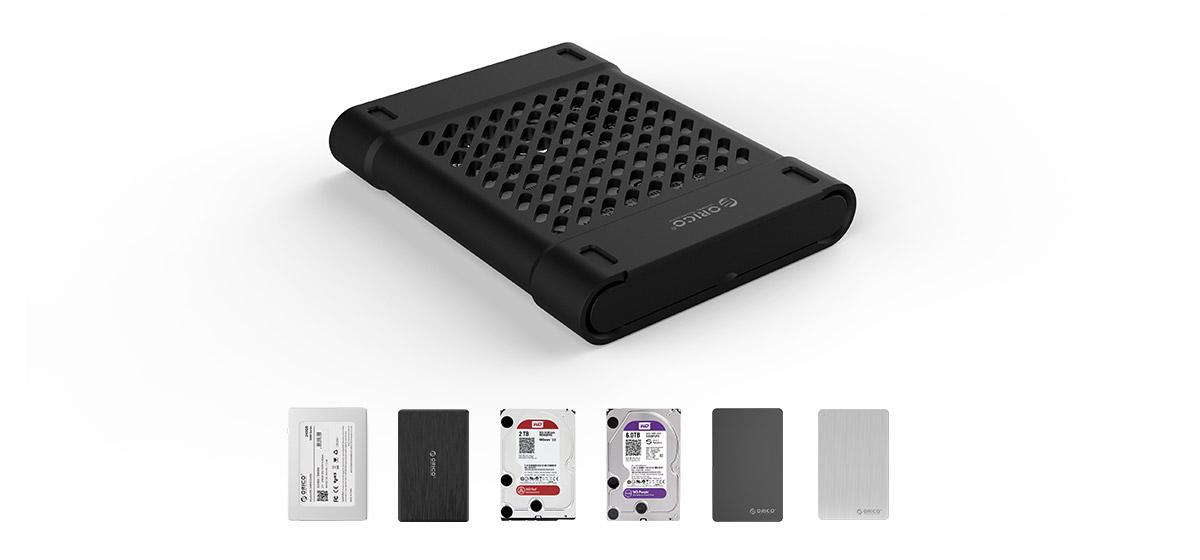 Stackable design, easy to store, stable and reliable
Easy to stack up multiple protective cases, keep your desktop tidy and clean.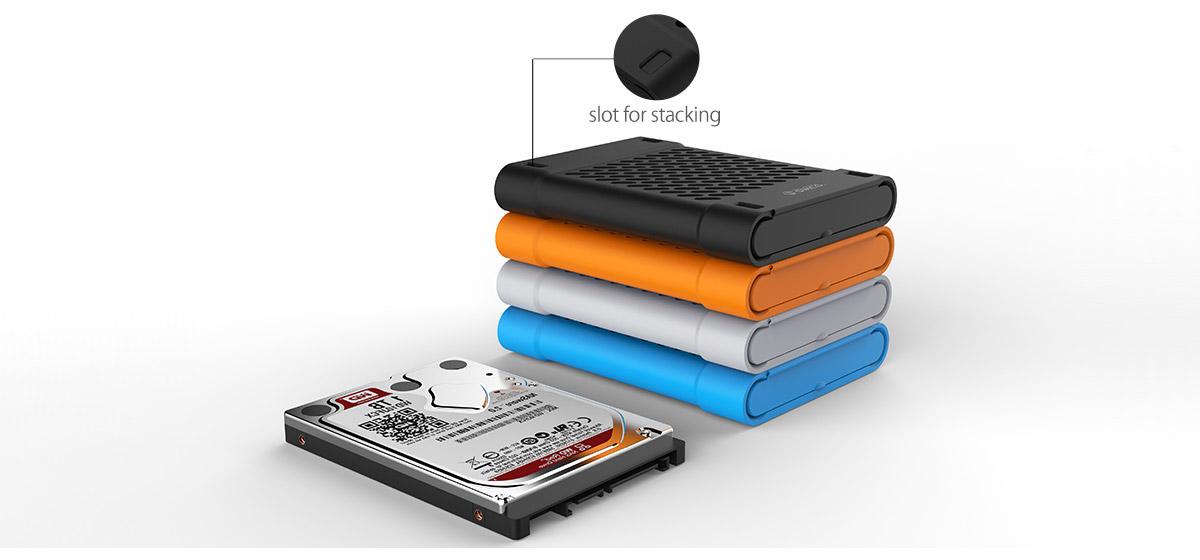 Fashion colors, more efficient
PHS series is with four colors, grey, orange, blue, and black. Convenient for you to store different drives into different colors, protecting data as well as increasing efficiency.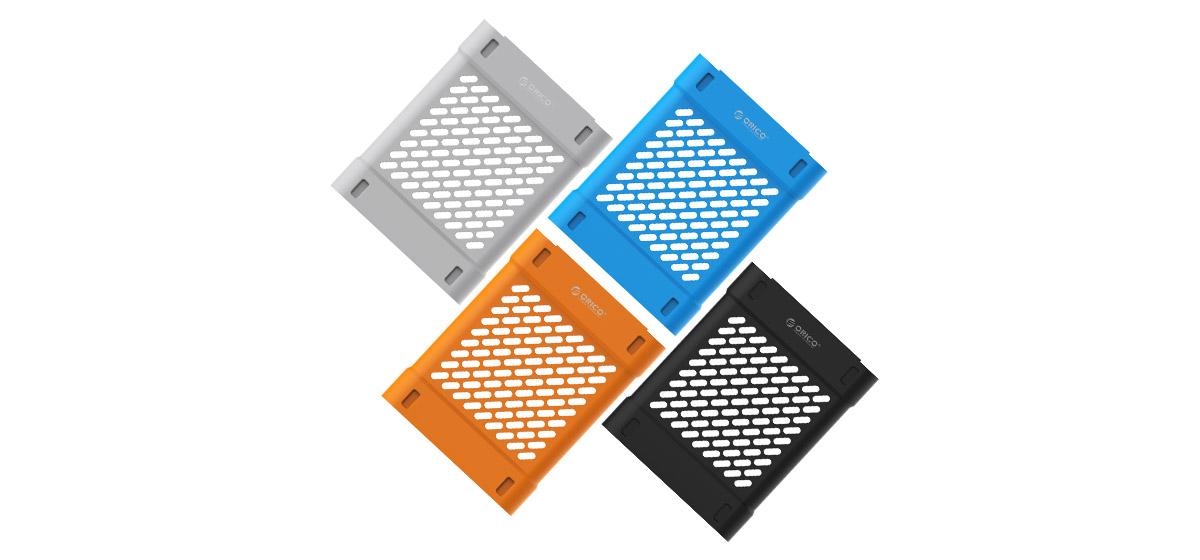 Excellent exterior design, increases the beauty of work