Reversible Type-C
Smaller than USB-B, reversible Type-C allows you to insert the connector in a right way all the time.

Stable and steady
Rubber band binds hard drive enclosure to stabilize hard drive and hard drive enclosure, prevent enclosure sliding and dropping.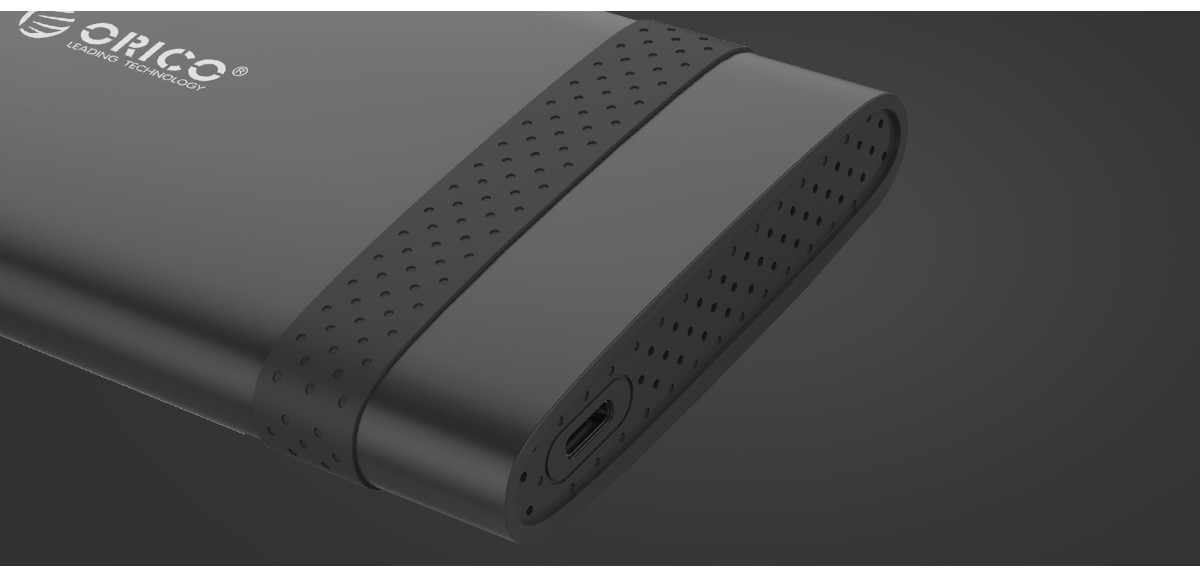 Protect hard drive inside
Shockproof silicone case protects hard drive from wearing down and scratching, avoiding hard drive breaking away from enclosure's port.

Widely compatible
Compatible with PC, laptop, tablet, cellphone, smart TV, player and etc.

Good heat dissipation
Ventilation holes on both sides are good for dissipating heat, giving full play to hard drive's performance.

Small and exquisite
Elliptic design with matte finish, small and beautiful, brings you comfortable hand feeling.

Multi-safety protection keeps data safe